Its quite a while since my last post. Life has kept me very busy! Too many things happened in my life during this period that many blogs can be expected on these happenings. Nothing could be a perfect gift as my son's birth just 2 hrs before the clocks strikes 12:00 to celebrate my birthday. He gave us a surprise visit just a day after 'valaikappu' with a nail biting suspense. Thank God our rules do  not allow to know the sex of a child earlier. There is nothing as thrilling as waiting long to know if your first child is a boy or a girl. Those crazy old wives tales! they didn't work 🙂 .
And my visit to Taipei. Short visit it was; but a wonderful experience. I should admit that I was over confident with Taipei's food due to my Beijing experiences. Taipei food is nowhere near Beijing. We didn't miss out our visit to Taipei 101 and the famous night market.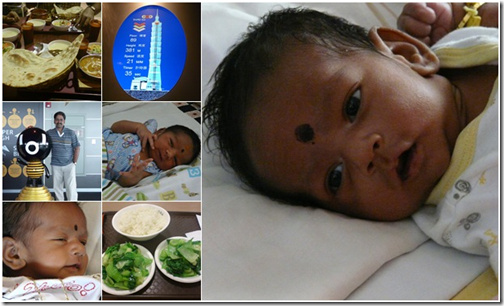 And my website crash. Oops! For three years I have regularly taken backups. Exactly when I have forgot to do it for more than four months my website crashed. Luckily since there was not much activity I was able to restore it with minimal loss. I never expected someone would break into my database and clear the records. Big lesson learnt!
And so many fun filled dramas in life and at work. But I am still thinking for a topic, for a reason to blog. What to Blog?