Sharing information to the world via the web has always fascinated me. In earlier days at college I have tried publishing some of my interests via geocities. It was the time i tried and tested my skills in HTML and Photoshop. It was a simple beginning, but it was the start to my current advanced websites in WP & Drupal.
I have republished these sites now.
Sugar on Web: This site is based on my project 'Energy optimization in Sugar mills'
http://old.shankarananth.com/sowf/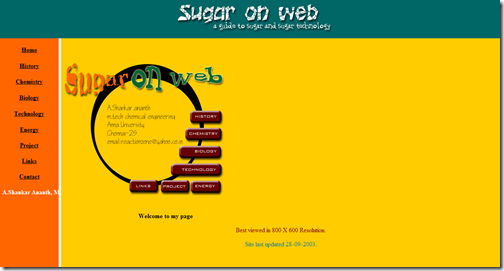 Computational Methods in Chemical Engineering: This site is based on my literature survey on Optimization and other computational methods.
http://old.shankarananth.com/CMCE/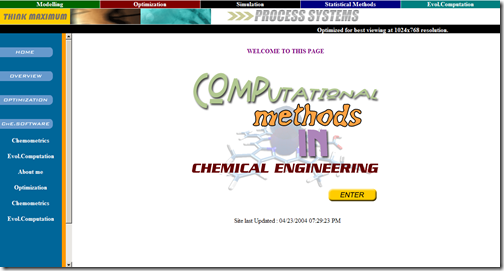 Please note that the links and email addresses mentioned may not currently exist as these were last verified during 2003-2004. Yahoo geocities is already shutdown.